While on vacation I stopped into a thrift store and ended up finding a pair of mint condition classic white patent leather Vara shoes designed by Fiamma Di San Giuliano Ferragamo for Salvatore Ferragamo. They weren't my style but they were 2 dollars, versus the retail price of nearly 400! So I bought them, have worn them, and now I am a Ferragamo addict. Not only are they luxurious to walk in, but they are just so classic.
After this revelation I decided to learn more about Mr. Ferragamo and what has become a family business. Ferragamo, born in Bonito Italy in 1898 made his first pair of shoes at age nine, and went on to study shoemaking in Naples. He moved to Boston in 1914 and worked a boot factory with his brother before moving to Santa Barbara to open his own shop. While in California he became known as the shoemaker to the stars and later opened a shop in Hollywood. I love that New York didn't get him first, I find that most great things start in New York and then head west.
The Ferragamo Company itself began in Florence in 1927 when Salvatore returned to Italy, and from there many gorgeous and innovative designs emerged.
The Egyptian inspired sandal from 1931.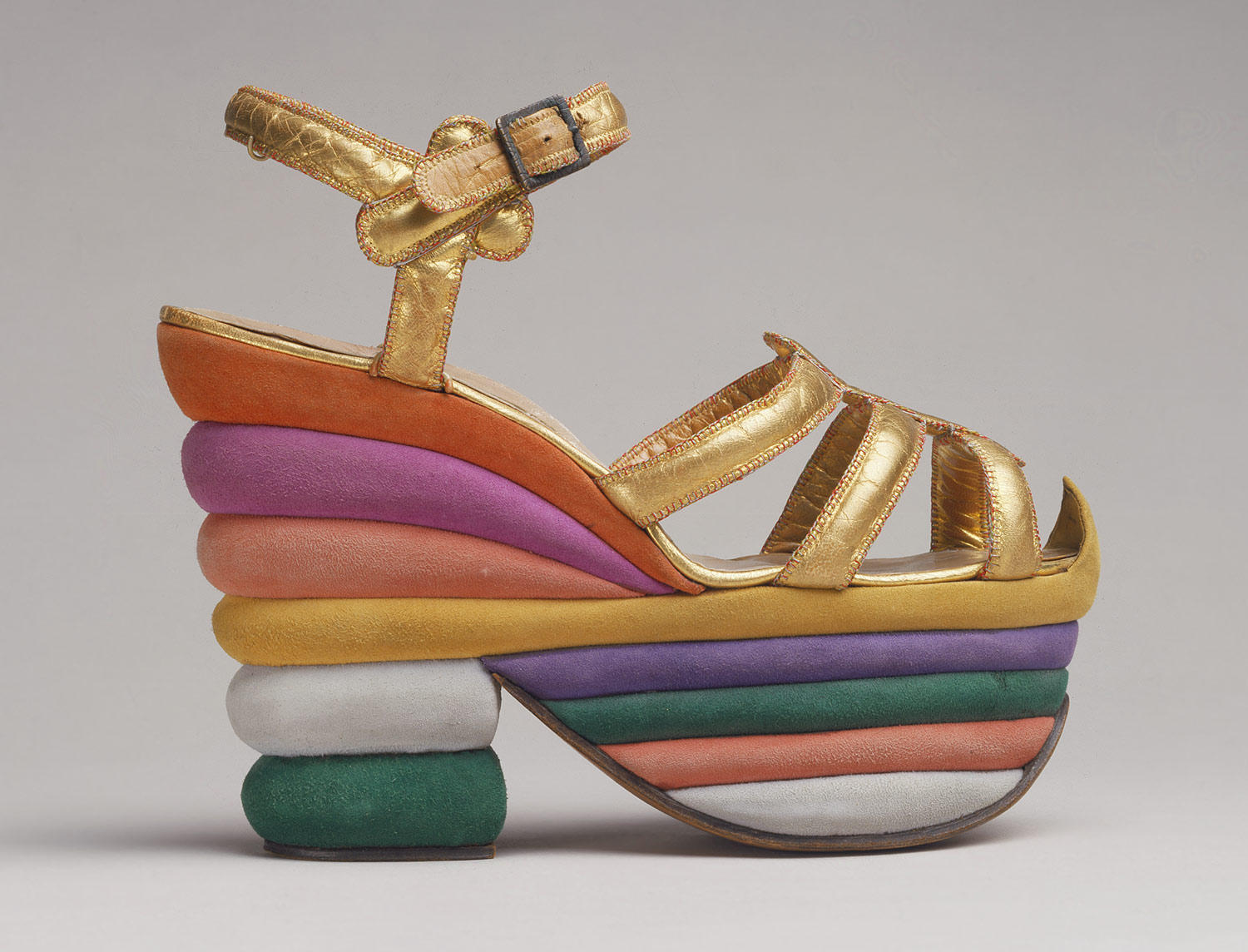 The platform shoe from 1938.
Invisible sandal 1947.
Ferragamo died in 1960, and his family took over the business. In 1978 Fiamma Di San Giuliano Ferragamo created the hugely popular Vara shoe featured above in multiple colors, and it is her I have to thank for my lovely timeless shoe! Because I always see so much Ferragamo resold, as well as sold for bundles in department stores, I always thought of the company as a generic luxury brand. Learning more about the lineage of the company has made me appreciate the craftsmanship of the shoes and the heritage that lives on within the styles of shoes.
For more info on Ferragamo visit their site and look at brand history.